"Steadfast"
April 28, 2021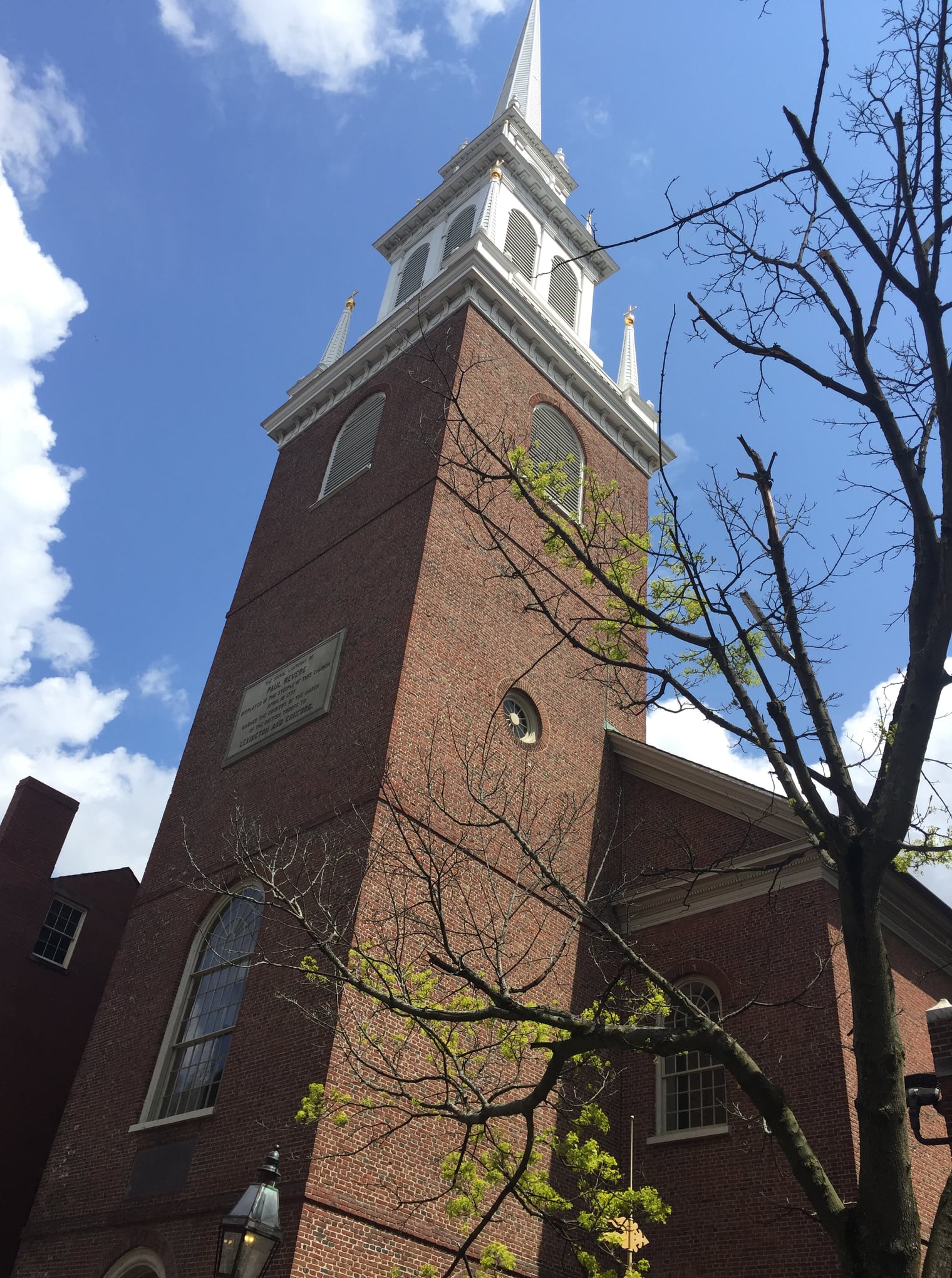 "Therefore, my dear brothers and sisters, stand firm. Let nothing move you. Always give yourselves fully to the work of the Lord, because you know that your labor in the Lord is not in vain." 1 Corinthians 15:58
Recently I was afforded the opportunity to travel to Boston for a class. Only a few blocks from where we met each day was the historic Old North Church. Built In the year 1723, Christ Church in Boston, known as Old North Church, has stood through our country's entire history beginning with the famous night in 1775 when lanterns hung in the steeple sent Paul Revere off on his famous ride. On a break one afternoon I walked to see the church. As I stood in the warmth of a springtime sunny day, I couldn't help but reflect on what this church has been a witness to.

As a pastor of a church with some history to it (first Methodists were meeting in Gloucester in 1781, our church officially formed in 1795) I reflected that Old North Church and Bellamy Church have been with this country since its very early days. Both of our congregations have seen many seasons of challenge, and many seasons of prosperity. One of the many threads that each congregation shares is its steadfastness, especially in times of adversity.

When Paul instructs his church in Corinth, they were having a difficult time with the culture outside the church, and challenges within. He reminds the believers to stay focused on Christ, and to remain steady together. For there is strength in Christ, and there is strength in Christ's Holy Church. Challenges are a part of life on earth and meeting challenges, not with an earthly attitude, but with a Christ like attitude provides strength to weather any storm.

And so today, gentle reader, we find ourselves in a challenging time. We wonder if our work this past year is making any difference, and we wonder what more can we do? We are weary. But Paul tells us now is the time to dig in. To be steady. To stand with our brothers and sisters, and within the body of Christ, do the good work God has called us to. Because we are not alone, we are still standing, we are still hearing the cry of the needy, we are worshiping, and we are proclaiming Christ is Risen! Our call has been passed through the centuries, and future generations will hear Good News because we chose to stand firm.

PRAYER: Gracious God. We are weary, and yet we are determined. The times are challenging. But your love and grace has never wavered and so we will remain steadfast in our love and service for you. Grant us courage, grant us strength, grant us your provision this day. In Christ's Holy Name we pray. Amen.