"Waiting..."
June 30, 2021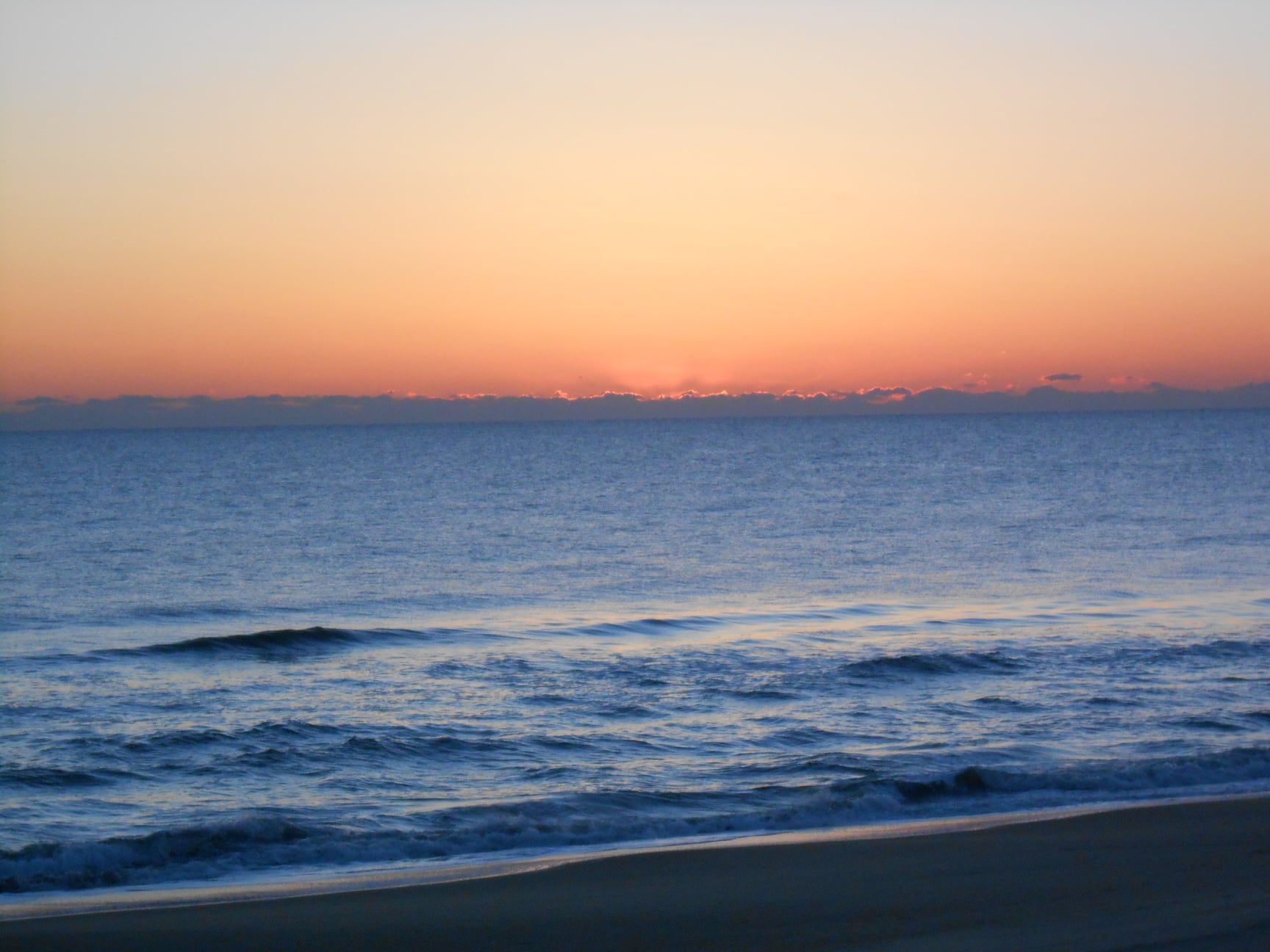 "Wait for the Lord; be strong and take heart and wait for the Lord." Psalm 27:14
"We wait in hope for the Lord; he is our help and our shield." Psalm 33:20
"I waited patiently for the Lord; he turned to me and heard my cry." Psalm 40:1
I took this picture five years ago. But I remember the morning well. Obviously I was at the beach, and is my custom if I am at waters edge I will wait to see the sun break the horizon and begin a new day. I always felt being able to witness God's creation in motion at the beginning of a day was special. So on this day I waited. Believe it or not it was cold this morning. Really cold. February cold. I wanted to see that first glint of light, but boy was I freezing. And I waited.
These past few weeks I have had many conversations regarding waiting on God. What happens when the prayers go seemingly unanswered? How long must we wait? How can we continue to wait? I am not sure I have the strength to wait! Believe me gentle reader I understand these feelings. I have them myself. And I cannot fully understand each situation, because each situation is unique and very personal. I can only share, when invited, that in my experience that prayer does work, and continues to work even in a season of waiting. I have learned that prayers are heard. I have also learned God will answer my prayers in God's time, not mine.
I included a few verses today because there are many references in the Bible of people waiting. Waiting for an answer, relief, healing, protection, direction, provision, and hope. And each Bible account is likewise unique and personal. Yet, each Bible verse reminds me that someone else felt as I do, and called upon God. And, God heard the prayers.
If you have come to this devotion looking for answers, I apologize. I do not have them. I can only share that with regards to waiting my response is, "Me too." And I can offer that you are not alone. God hears our prayers. That's been my experience. And God loves us. That's been my experience too. I hope this helped.
PRAYER: Lord we pray to you! You know what we are going through today! You know our hurts, our sorrows, our joys. Lord we call upon you to hear our prayers this day and grant us your assurance and your peace as only you can. We pray in the name of Jesus Christ our Savior. Amen.