"Taking the Time to Simply Wait"
June 23, 2021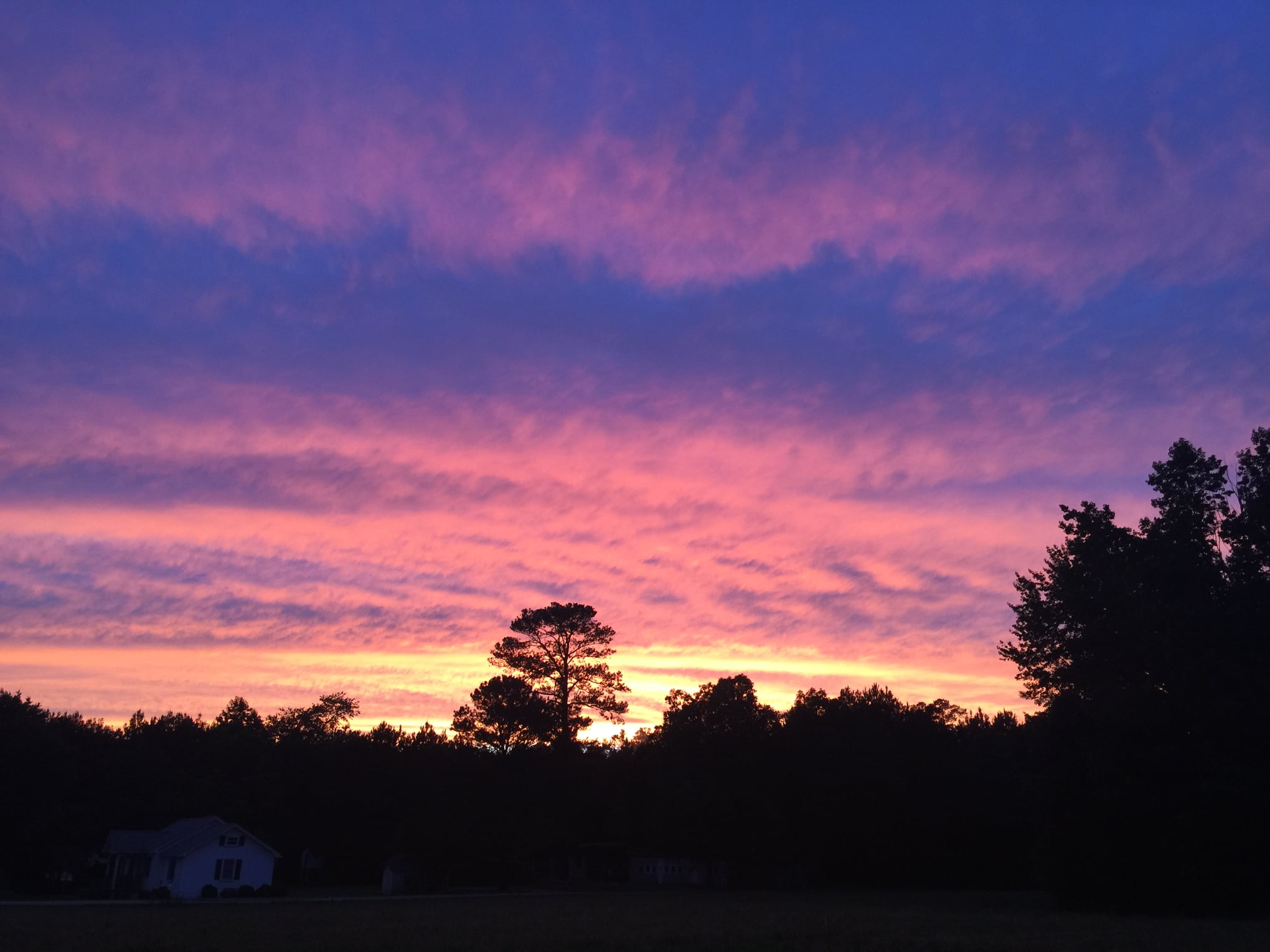 "Wait for the Lord; be strong and take heart and wait for the Lord." Psalm 27:14
I write this on an evening of early summer. I know many folks, especially school children eagerly waited for summer to get here. Teachers and administrators too! But on this summer evening I realized that now the days are getting shorter, soon it would be fall again. I guess my point is that often we do not realize just how fast life moves, and how quickly the seasons pass. I stood in my front yard and watched the sunset cast the beautiful colors of the sunset, and I waited for just the right moment. Taking the time to wait gave me the scene I captured, and I know the picture does no justice to the full array of colors before me. The wait was worth it.
I am becoming increasingly aware of the challenges people face, and how often the stress of life would be more manageable at a slower pace. If we could experience the peace of simply waiting, and take the time in the midst of waiting to consider that God is with us is the hectic pace of life; yet God is more easily seen and heard in the peace of a slower pace or even in the stillness of our souls.
I know fully that there are days and times when we must accelerate, when we must press forward, when we must be in motion. But the older I get gentle reader, the more I value a slower pace, the stillness, the quiet, the peace, and the rest that comes from taking the time to simply wait on the Lord.
My prayer this day is for peace, and the ability to find the replenishment of our spirits in waiting on the Lord. Trusting the Lord with the journey, not needing to see the whole route but just the daily piece, not constantly being in control or having all the answers. My prayer is that when we find ourselves waiting we see it not as a curse but a blessing. I waited this evening and was given a spectacular painting of colors that only God could create. I learned tonight that waiting wasn't so bad, for God was present and God reminded me that the things that troubled me were not as important as a cool summer night and a pretty sunset. In waiting I received all the answers I was looking for.
PRAYER: Gracious God, be with us in our hectic lives. Gracious God, when circumstances cause us to wait, allow us to not see it as a barrier, but rather a blessing to slow down or be still, and know that you are near. Thank you for hearing our prayer in Jesus' name. Amen.